With Christmas just a short jog away, thoughts turn to what to buy the runner in your life (or what to drop huge hints to Santa about…).
JOG ON GIFT VOUCHER AND CLOTHING
For the gift that keeps on giving how about a Jog On Running Course? Our gift vouchers can be exchanged for any of our 10 week outdoor or indoor courses (except Beginners). And to make sure your loved one looks the part why not update their sporting wardrobe with a branded Jog On item – from hoodies and hats to tops and t shirts. Get in touch to buy merchandise or vouchers.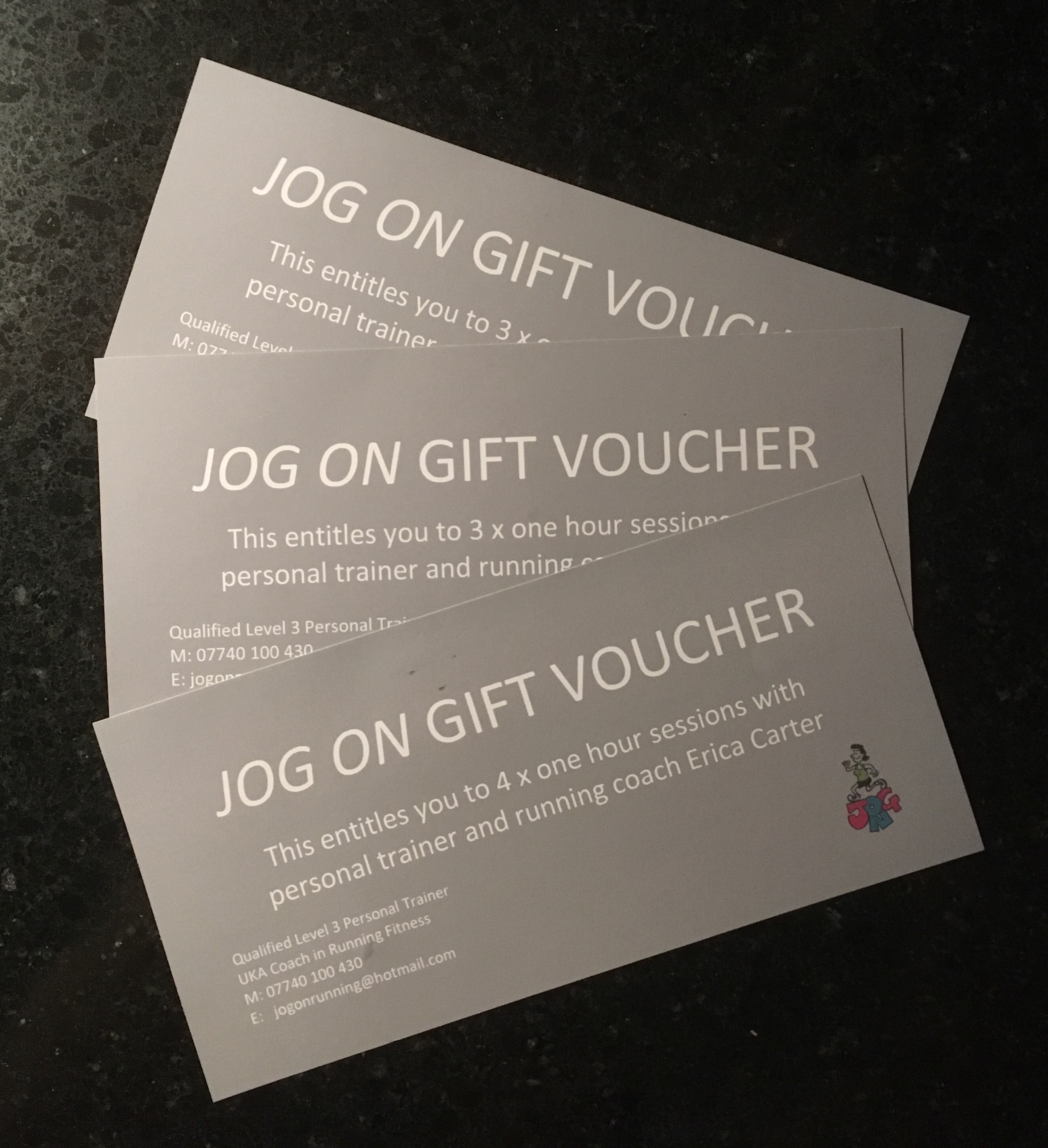 A WATCH!
If you're quite partial to a gadget then you'll love a wristwatch with a GPS system, such as the Polar (available from Berkhamsted Sports) or the Garmin Forerunner. Distance, pace, heart rate – you name it they measure it. They even allow you to race against yourself! In fact, the only thing they don't do for you is the actual run.
A RUNNING BELT
These come in a variety of sizes. You can get one big enough to fit a very large turkey in or small enough to squeeze in a single sprout! Available in all sorts of styles and colours or with jazzy reflective strips. After trying a variety of belts over the years a Jog On favourite is the flipbelt (you can even buy bottles to slip into it) or there are cheaper non branded versions.
WARM WEATHER CLOTHES AND REFLECTIVE GEAR
Remember wrap up warm and be seen! There's a lovely range of merino wool running tops – light, warm and breathable. Again head to our local Sports Shop to see their rails of mens and women's tops, bottoms, gloves and socks. We all know there's nothing worse than freezing extremities to put you off your pace. A handy tip – merino wool socks will keep your toes cosy, seal skin ones will keep them dry.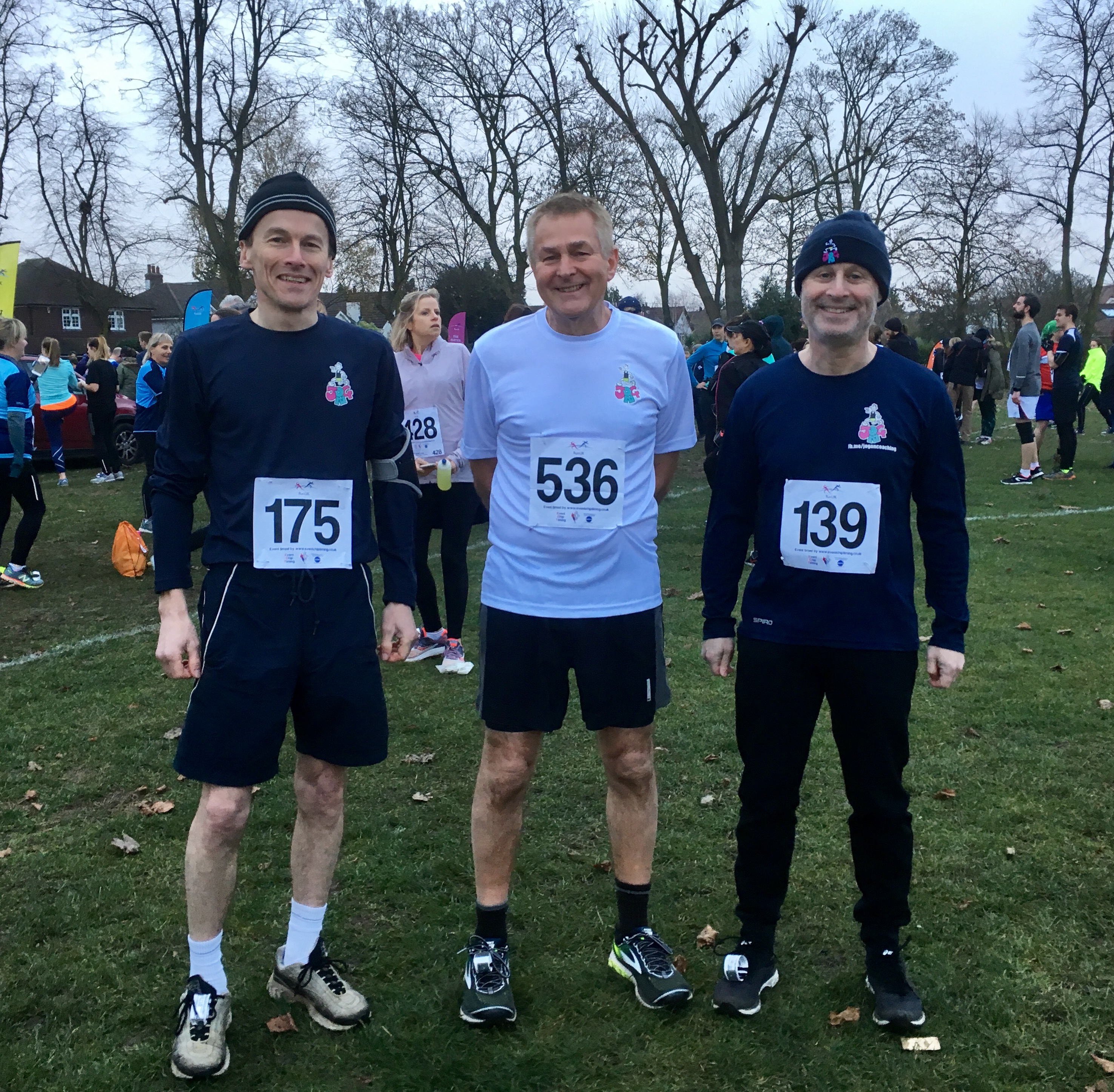 HEADPHONES
When you haven't got your JogOn coaches shouting motivational comments in your ear, you may need some music or podcasts to keep you entertained. A good pair of headphones make all the difference! The majority of road races have now banned the type of headphones that actually go into your ears. The alternative if to get yourself a pair of Aftershokz or other bone conductor headphones that fit over your lobes and are approved by England Athletics for safe running as they keep your ears free to hear.
COMPRESSION
Not the most attractive of garments, but compression socks and tights for running in and recovery are the perfect stocking filler. The jury is out how effective they are, but many find they help with supporting circulation, preventing lactic acid build up and muscle soreness.
AND WHY NOT ADD TO YOUR LIST….
Hats (some even have lights and blue tooth speakers built in) and headbands keep your ears and head warm, and hair off your face. The most admired one though will of course be the Jog On Beanie (it even helps you run faster!).
And men if you want to get serious Brownie points, why not buy the lady in your life a specialist sports bra. There's a new range on the market by a local designer Maaree stocked at Berkhamsted Sports.
THE PERSONAL TOUCH
The running market is huge and retailers have quickly cottoned on. From jewellery, mugs, coasters, bags, socks, running bib holders, running diaries (record all your training in the old fashioned way with paper and pen!) bibpicture/medal displays – you can even get a parkrun wrist band with your bar code on – very handy! Medal wall hangers are a great present too – be proud of what you've achieved (these can be personalised). And who doesn't always need a new running water bottle.
THE FINAL TOUCH
There is a lot of research into the benefits of massage, so what a great idea as a present. Don't forget we have local practitioners, Katie and Greg who offer a discount for Jog Oners. Or you can always get a roller (some even vibrate too!) which get really deep into the muscles.
And finally, what better way for a runner to relax those tired muscles after all that jogging round the shops, than to collapse in an Epsom Salts bath – available from all good chemists.
HAPPY CHRISTMAS RUNNING EVERYONE!